This is the home of the 54th Regiment of Pennsylvania Volunteer Infantry, Company A. We are an organization of reenactors and living historians  from  all over Pennsylvania, Maryland, and West Virginia. We participate in various events in Pennsylvania, West Virginia, Virginia, Maryland, and Ohio. Feel free to learn more about us by clicking the navigational tabs at the top of the page. 

Interested in reenacting?  The 54th is always accepting new recruits for both military ranks and civilians. Check out the recruiting tab and please do not hesitate to contact us for more information using the emails below.

Field Commander:

Captain Chris Baran

Company President:

Lieutenant John Hicks

Surgeon:

Major Darren Gallaher

Civilian Coordinator: 

Leslie Tayler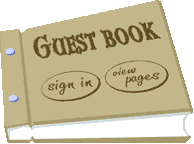 Check out these 54th Pa. pages for news, 

pictures, and more!

&

The 54th Pa. is a proud member of:

This website was last updated: February 9, 2016
 54th Regiment of Pennsylvania Volunteer Infantry

                                                                      Company A